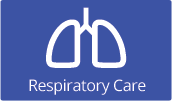 The goal of this program is to support people diagnosed with respiratory conditions and counsel those wishing to stop smoking.  Services include smoking cessation counselling, respiratory education (i.e. assessment of disease control, development of action plans & medication review & treatment) and point of care spirometry testing.
Patients living with asthma or chronic obstructive pulmonary disease (COPD) would benefit from a primary care referral to the Respiratory Care Program.
CLINICIANS
Pharmacist/Registered Nurses/Physician Assistant: Perform spirometry training after successfully completing a recognized spirometry training course.  Our preferred training is Spiro Trec offered by the Canadian Lung Association.
Pharmacist/Registered Nurses:  Perform smoking cessation counselling and prescribe/dispense nicotine replacement therapy after successfully completing Smoking Cessation Training with the Centre for Addiction & Mental Health (3 day Teach Course).